Insights
Seminar Registration
Event Registration
Event: New Comp And Benefits For A New Era – New Options And Best Practices In The War For Talent
Location: Las Vegas, NV (Las Vegas Convention Center)
Date & Time:Mon, June 12, 2023


10:30 AM - 11:30 AM PT
SHRM National Conference and Expo '23
Learn the trends in new compensation and benefit programs and best practices for adoption as part of an employer's overall compensation package.
Employers are seeking any advantage in the war for talent. Flexible work and leave options are increasingly popular and the new generation of workers is vocal in seeking ongoing mentorship, career development and 'sustainable performance expectations.' Nevertheless, attractive compensation and benefits are still the main components of the total rewards package employees are seeking. Employers are looking to make their comp and benefit packages more relevant to the new generation of employees while still meeting the needs of all the generations in the workplace. From telemedicine to concierge medicine, onsite clinics, expanded mental health and fertility benefits as well as home office reimbursement, paid leave, student loan repayment options, and lifestyle accounts are being considered as employers seek to make their programs more attractive to their employees. This session will discuss those options and best practices for their implementation and ongoing administration.
Learning Objectives:
Learn new compensation and benefits options being sought by employees and potential employees.
Discover new compensation and plan designs and new twists on traditional plan designs including telemedicine, concierge medicine, onsite clinics, and other plan options,
Hear how ERISA, ACA, IRC, HIPAA, COBRA, and other laws that apply to employer plans apply to these options.
Review what compliance issues apply to such plans.
Hear best practices to structure compensation and plan options to avoid those compliance concerns.
Place: Las Vegas, NV (Las Vegas Convention Center)
Accreditation: 1 Hour of SHRM Credit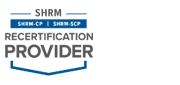 Speaker(s)

Jay Kirschbaum
You Deserve Better, Not Just Bigger
Contact World Employee Benefits today to get a free diagnostic evaluation of your program.